The Shadowcat & Phoenix Local Artists
Challenging ourselves to step to the far edges of the mountain bike industry's conventional lanes required a call to local riders and artists.
We value not only our place in the bike industry, but close to home we take pride in being a corporate citizen of the Valley of the Sun, a place rich with diversity and artistic talent. Our new Shadowcat, introduced in March 2022, is playful, surprising, and graceful. Like Phoenix, it's what's below the surface that makes the bike amazing. To express this, we united with local talent in an artistically driven story that challenges "shreddit," norms.
Local poet DJ Leary drafted "The Only Constant is Change," a poem that gives a first-person voice to the Shadowcat. "The Only Constant is Change," is a love letter from the bike; it's an invitation to every rider to discover mountain biking. In a sixteen-line stanza, DJ helped the bike express its desire to take you on a journey.
After drafting the poem, we set out to find a spoken word artist who could deliver the poem with power and emotion. We found exactly that in Leah Marché, a long-time advocate in the Phoenix art & culture landscape.
It has long been Pivot's practice to feature local riders, whenever possible, in bike launch media. Connecting to any trail network is as much about the people who ride them daily as it is about the trails themselves. Arizona local and Pivot rider Bryan Harding brought fresh energy, alongside Madison Pitts.
https://www.youtube.com/watch?v=xHYo1Xhs-DY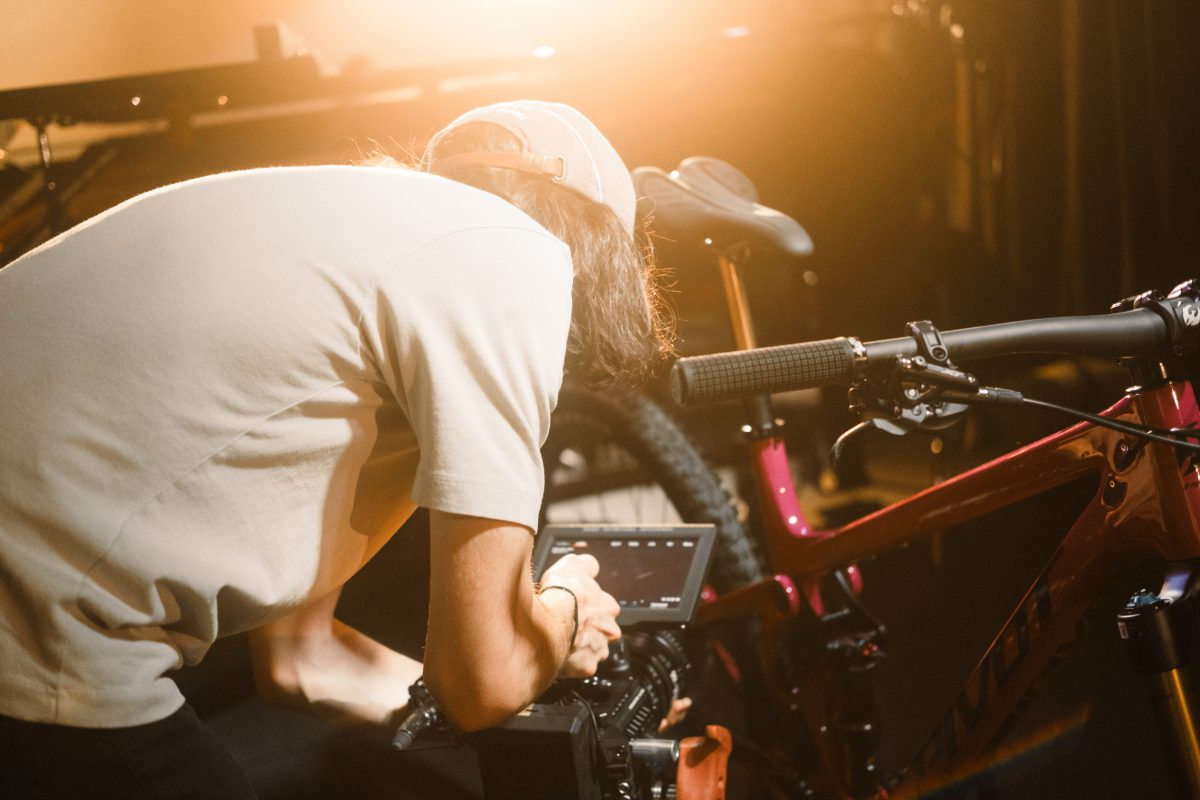 The Venue
Walking into The Nash Jazz Club, it is hard to imagine a more perfect embodiment of the Phoenix art and culture scene. Named after well-known jazz drummer, Lewis Nash, The Nash has been a staple of the Phoenix art and culture scene since opening its doors in 2012.  
The Nash has three pillars on which their organization stands: Performance, Education & Community. Their stated vision is, "The Nash envisions an inclusive ever-expanding community that experiences, learns about, and supports the art of jazz." Replace "The Nash" with "Pivot Cycles" and the words "supports the art of jazz," to "supports mountain biking adventures," and our vision for the Shadowcat would be perfectly stated.
Lithe, agile, sharp, fast and fun, the Shadowcat is a trail-carving expression of blazing speed and feline creative mayhem.
Check Out the Shadowcat
From the tops of Tucson's Mt. Lemmon to the community of local artists who inspire us, it is art, in all its forms that come together to create one peerless trail bike: the Pivot Shadowcat.
Watch the Launch Video