We knew it was going to take some time to process everything.
Our time in Guatemala was winding down, and after 5 days of total sensory overload in one of the most stunning landscapes any of us had ever seen, it was abundantly clear 5 days wasn't going to cut it. I mean, we had flights to catch and the general responsibilities of life to attend to, but we certainly weren't ready to say goodbye just yet
Every day seemed to introduce a new angle to the beauty of this place, of which Guatemala seemed to possess an endless amount.
I was thrilled with how the week had gone, particularly as it related to the filming process, but in truth our time in Guatemala – limited as it was – offered far more depth, nuance, and meaningful adventure than was possible to convey in our short film.
The Sight Unseen series was born out of a desire to celebrate the presence required when pushing one's self on a new trail.
The pushing part is important, not because of any form of speed measurement, but because it means as a rider you're fully engaged with the trail and landscape as opposed to simply being a passenger aboard your bike. For the first several videos, we made it our goal to capture these "blind rides," in a "one day, one take," manner as it felt like the most authentic way to convey the concept, and in many ways it worked. We were able to visit some beautiful and diverse corners of our country, and worked our tails off to capture the landscapes as well as the rides as best we could. But I couldn't shake the sense there was something missing from the series. Which it was.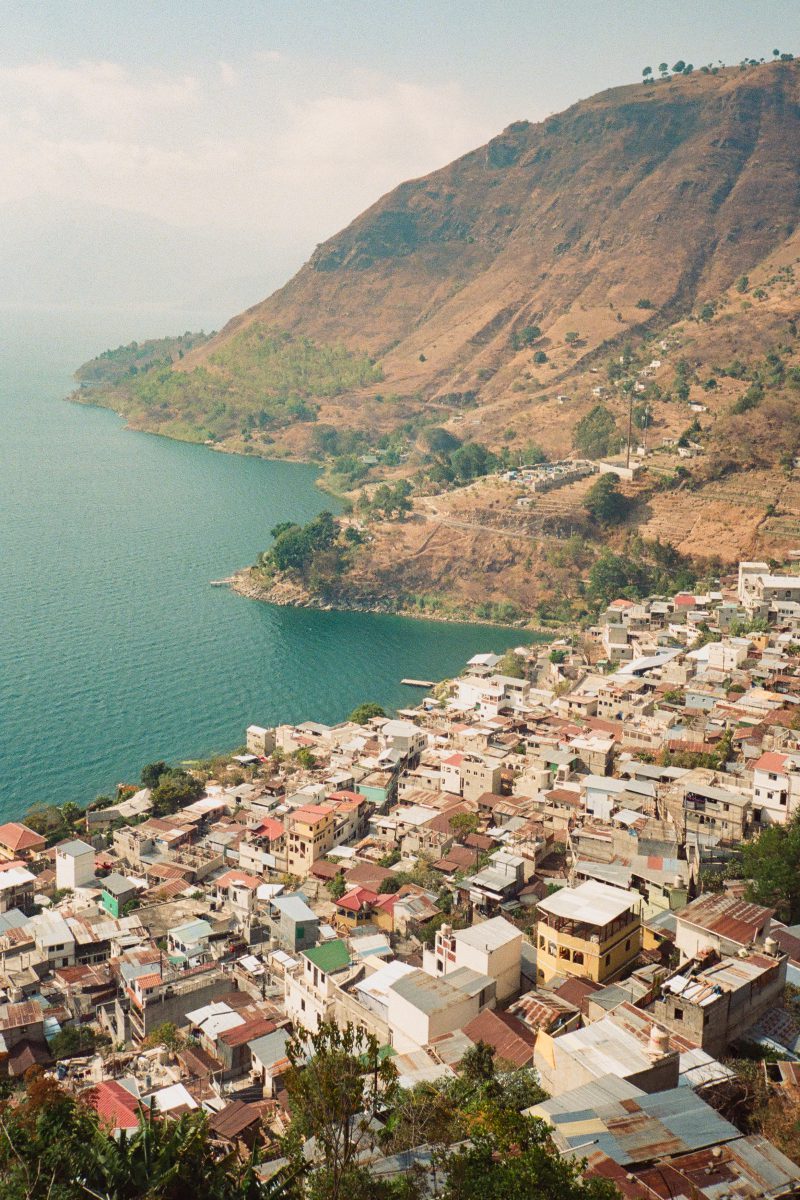 I realized, while yes, the flow state that comes with pushing the pace on a new trail was an impetus for this series,
it was really only a part of the magic of exploring new trails. Equally important is the adjacent adventure off of the bike. I've been more than lucky in my career to have been able to explore so many different corners of the country and world aboard two wheels, and if I'm being honest, the people met along the way have had as profound an impact on how I view a riding destination as the trails themselves, and that cultural immersion needed to be a part of Sight Unseen.
Drew Bennett (cinematographer), Kevin Horstmann (photographer) and I had several pre-production phone calls to discuss our goals in great detail,
which includes topics ranging from which LUTS (color grading computations) best replicate the look of film, to breaking the video down into segments (65% action, 25% conversation, 10% landscape), to COVID testing requirements for international travel, and much more. We would eventually tally hours of conference calls before even setting foot in Guatemala, but by the time we did we had full confidence in our roles and approach to telling this story.
In mountain biking,
a 10 minute video is considered a bit longform, but the truth is, I would need hours to truly convey all of the nuance and detail that made this adventure so exceptional. There were many moments that left an imprint on us we weren't able to capture, and it started the moment we stepped into Guatemala City's airport, where Drew and I arrived at virtually the same time despite having come from opposite ends of the United States. We waited our turn in a long line of masked travelers, showing necessary vaccination and negative test documents, plus passports, before being ushered to baggage claim. There is of course the immense relief that comes with seeing camera gear and bikes all arriving safely, before moving onto customs and eventually finding our driver, loading up in his van, and hurrying out of the city toward Antigua, where we would spend most of our time. It was a whirlwind series of events, and the pace didn't let up once we were on the road, with our driver expertly navigating the insanely busy streets which appeared to have a loose set of rules and were even more loosely followed. It was a slightly scary, largely entertaining, and exciting introduction to the country.
Our arrival in Antigua saw the pace slow considerably,
at least compared to that of Guatemala City.
Drew and I unloaded our gear and meandered through the cobblestone streets looking for a meal and a chance to catch up. Kevin wouldn't arrive until later that evening as he had the furthest distance to travel coming from the Pacific Northwest. Drew and I did our best with rudimentary Spanish speaking skills to order lunch and coffee, and happily cleaned our plates despite never fully knowing what it was we had ordered. We poked our heads into shops, and even enjoyed exploring the grounds of our hotel, which featured a large open air atrium in the center of it, where we would discover a steep set of stairs that led to nowhere, but offered up lovely views of Antigua's terraced roofs, as well as the volcanoes which frame the city, with Volcan de Agua looming largest.
Later in the night,
we found ourselves on one of those neighboring terraces enjoying the company of Julie Cornelius, founder of the nonprofit World Ride, as well as our guides for the week from Oldtown Outfitters, Chris Gwinner and Matt Hartnell, when something caught my eye behind Julie. It was a pop of glowing red and orange, and I asked if anyone else had seen it. I was then informed it was Volcan de Fuego, and it sends geysers of super-heated rock and ash several hundred feet into the sky every half an hour or so, and they were occasionally quite large. My eyes were glued to the top of the volcano for the rest of the evening, eagerly awaiting each explosion and trying my best to record it on my phone. Later in the week Drew would capture the spectacle in grand fashion, which is the explosion seen during the title sequence of Sight Unseen.
The entire week was full of these details that,
while often not seen in the video, had a profound effect on our adventure. While waiting for a shuttle after wrapping up our first day of filming in the town of Santa Catalina along the shores of Lake Antitlan, I spied a set of stairs in an adjacent courtyard, and decided to gap them while the rest of the crew caught their breath and enjoyed some beverages. A small group of kids saw me and wanted to see some more, and I happily obliged. After what felt like a dozen goes, I had emptied the tank and was looking to distract the kids with something else, when I spotted a small shop with a fridge full of Coca Colas. I asked the kids if they liked Coke, and of course they did, so we headed over and I handed Cokes out to the small group. Except upon turning to hand out the sodas, word had somehow spread of the offer and what appeared to be half of the population of children were now looking for a Coke. And snacks. Fortunately, the $USD goes very far in Guatemala, and I handed the cashier enough money to empty the fridge of Coca Cola and as many bags of chips as the kids wanted. There was so much joy and energy in that moment, and it had as intense an impact on me as the trails we just spent the day surfing.
There would be countless other moments throughout the week which endeared this place to us in very personal ways.
Whether it was opening and enjoying avocados that fell from the trees outside of our rooms in Antigua, to early morning strolls through Antigua before the rest of the city woke up, to buying several pounds of the freshest corn tortillas we'd ever tasted for less than a dollar, the week was a swirl of candy colored cities, steep and dusty trails, and incredibly warm and generous people. Our trip was about more than just the trails. We knew in order to truly bring viewers along for this journey, we needed to let the adventure breathe. We wanted to share textures and moments to elicit a visceral response beyond that of a more traditional mountain bike video, and Guatemala had more to offer in this regard than our cameras could do justice. I'm grateful to have had the opportunity to capture this adventure and share this experience with everyone through our Sight Unseen: Guatemala short film, and even more thankful for the scores of additional memories and scenes I get to replay in my head for the rest of my life.
Watch Sight Unseen: Guatemala
Words: Brice Shirbach
Cinematography: Drew Bennett
Photography: Kevin Horstmann
WHAT MAKES A PIVOT A PIVOT?
Latest Articles