3 Things to Know for Your First Gravel Race
Pivot cyclocross athlete Courtenay McFadden,
shares the three things she learned from her first gravel race, the Oregon Trail Gravel Grinder. The Oregon Trail Gravel Grinder is a punishing stage race where racers set off for 5 stages, traversing 350-miles and 34,000 feet (about the height of Mount Everest) of elevation gain on the historic Oregon Trail.
I. People Pedal the Downhills HARD in Gravel…No Coasting!
In gravel racing, you can rest when you're done!  From the get-go you are out there full-on racing, pedaling nonstop, on the ups, the flats and even the downs.  The climbs are long, which means the downs are too, but they're not steep descents like mountain biking, they're long gradual downhills and people push the pace HARD here!  You can lose a lot of time on the downhills by coasting or soft pedaling. 
II. You Suffer Less if You Can Find a Group to Ride With (you also go faster)
When the group pace gets high and you think "there is no way I can keep this up," and you want to slow down, DON'T!  Keep pushing, because chances are the pace will let up in a bit, and it's always easier behind a wheel in the draft, than it is alone with your face in the wind.  Not only that, riding with company helps the miles tick by faster!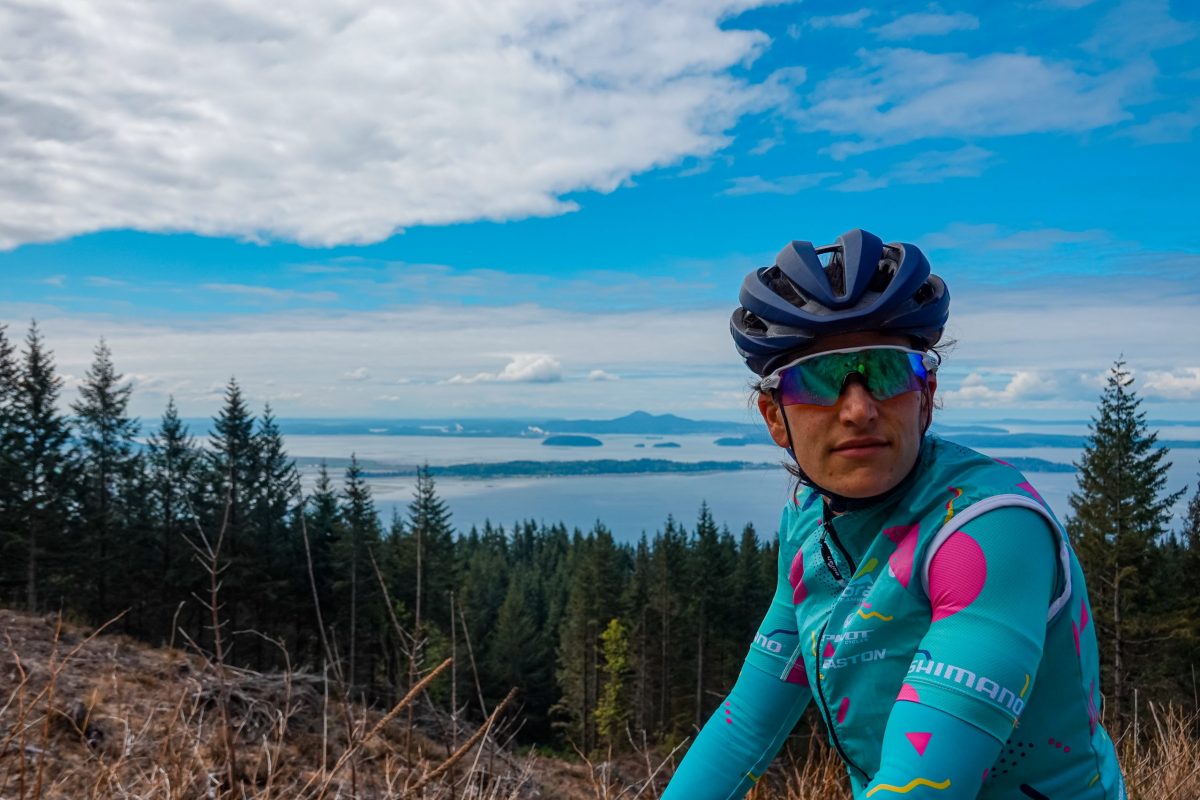 III. Managing Your Energy, Pacing, Temperature and Good Lines are Key to Success
Knowing your limits within your energy expenditure, along with fueling, is so important during long days in the saddle, and even more important during long intense days of racing. Don't forget to eat, aim for simple carbs that are easy to digest, every 20-30 minutes. You want to make sure your body always has fuel to use (carbohydrates are key here).   
When you know what you're capable of on the long climbs, it's important not to blow it too early.  You can make up a lot of ground on other competitors if you learn to manage your capabilities and control your pacing. When the temps are hot, remember to hydrate and do your best to keep cool and not overheat.   
Lastly, there is nothing that will defeat your efforts more than a flat tire. Yes, having to stop and fix it will give you a little rest, but the time you lose will most likely be more than you can make up. Pick your lines wisely, dance softly through sharp rocks, run proper pressure and with a little luck on your side you'll finish the race with all your air! 
Courtenay learned these lessons under punishing circumstances.
While dysentery and snake bites are historically no strangers on the Oregon trail, this year's riders were battling something a little different than the usual perils. Record high temperatures pummeled the PNW in June and Courtenay was unlucky enough to experience these sweltering temperatures firsthand while riding the Oregon Trail. 
Day 1 – 74 miles 6400 feet  
Day 2- 59 miles 6000 feet  
Day 3- 53 miles 5400 feet 
Day 4- 94 miles 9800 feet 
Day 5- 83 miles 6500 feet 
WHAT MAKES A PIVOT A PIVOT?
Latest Articles