24 Hour Worlds:
I Quit but Didn't Give Up
At 1am central European time, and 14 hours into the clock, I quit racing the 24-hr World Championships.
I felt defeated by what wasn't in my control, but I knew that while I would likely never line up for an ultra-distance race again, after everything I had navigated to get to this point, I was not giving up.
The difference between quitting and giving up is that quitting is deciding something isn't worth continuing. Giving up is a premature decision to stop before all options have been exhausted.
The race had started at 11 am with a le mans run to our bikes. The day had already become warm for the Italian Rivera in late May. By midafternoon a photographer informed me the temperatures had reached 38 degrees Celsius. I knew the forecast of 30 degrees was 86 Fahrenheit, and so 37 c was scorching (I later learned this is 98 degrees Fahrenheit). My crew poured a gallon of cool water over my head with every lap and started drinking cocktails mid-afternoon to acquire the rare and coveted ice from the bar tenders. The ice went in my hydration pack to cool my back. While my crew slowly got a little loose, I moved into the lead of the elite women's field and slowly started to build a gap with a pace that I knew I could sustain all night.
In that moment I knew my fitness was the best it had ever been,
and I was positioned to win the 24hr World Championships again, 3 years and 7 months after I had in Scotland in 2018, and 3 years and 5 months after a car accident that could have ended my future of racing bikes. Racers around the course congratulated my recovery, saying Kait, it's so good to see you back, and you're an inspiration to us all. It felt surreal, recalling who I was as an athlete and woman back in 2018 and the journey I have been on since the Christmas Day when my orthopedic surgeon told me I would be able to have a full recovery to race ultras again. To add extra significance, my fiancé, Will, my physical therapist, Kelly (both of whom had been closely alongside me through my entire recovery, and two of my dearest friends, Rachel and Dave had traveled to Italy to support me in my dream of winning worlds again.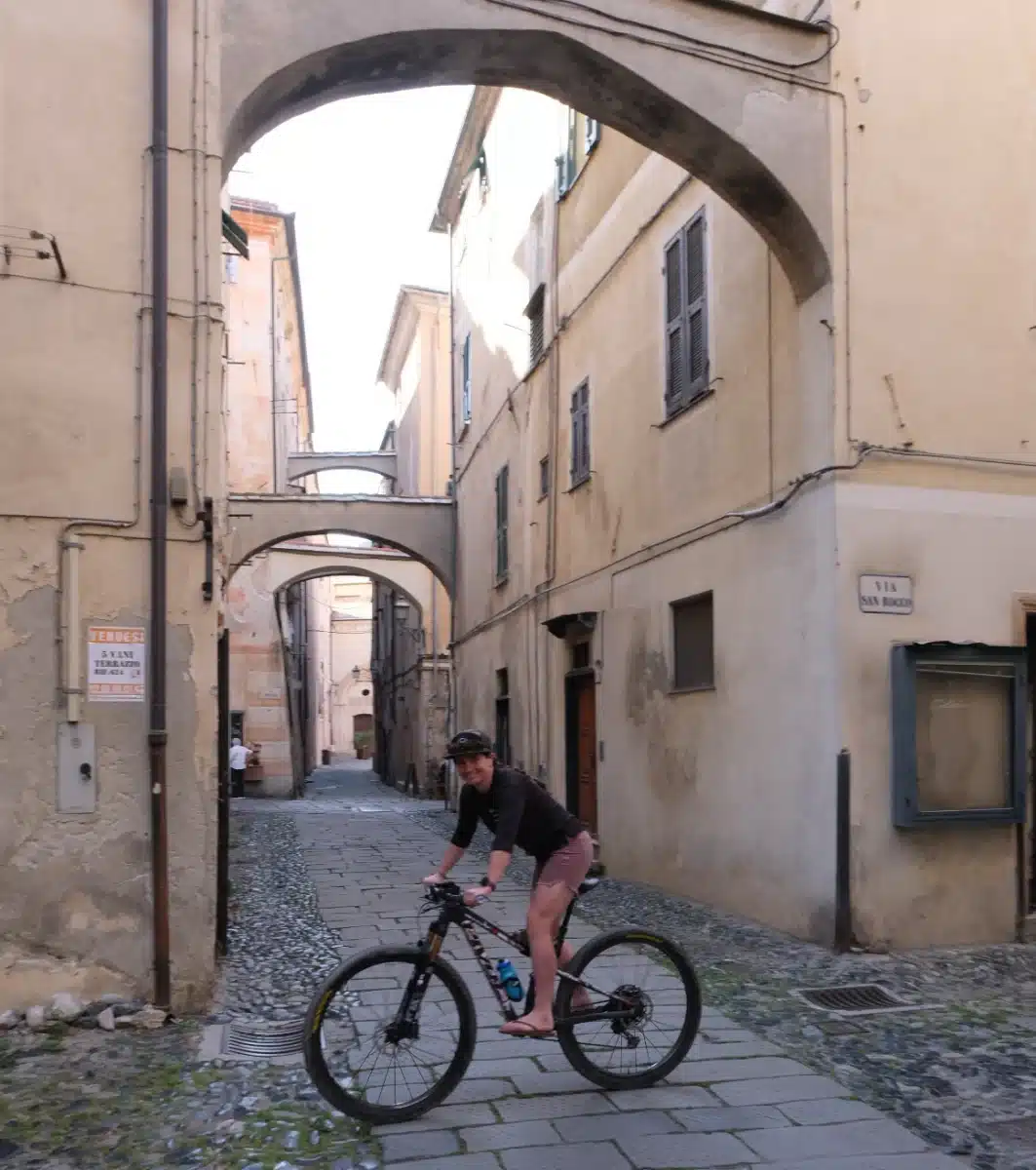 It's hard to put on paper what it took to transform my body and mind from one in the ICU,
with a shattered pelvis, sacrum, and ruptured bladder to one that believed she was stronger than she had ever been before and had all of the preparation, skills, and mindset to be a world champion again. But with a lot of support around me, I did that.
As the race clock started to tick into the hours that I had not yet pushed my body into since my accident, my normal back stiffness started to become more distracting. I have a fused sacrum - two j long screws fuse my sacrum to my pelvis - and it appears that really long rides strain the tissues around my sacrum to maintain necessary stability and mobility. My back tightness soon turned into spasms and complete loss of mobility in my low back. Meanwhile, my right glute was presenting a sharp pain under force which quickly turned into shooting pain down my right leg and an inability to put weight on my right leg at all.
As my body was beginning to shut down,
I shared a lap with a fellow American racer, we chatted about what made these races worth it, and what wasn't worth it. He helped me realize my impact and value in this race wasn't if I won or not, or even if I finished. It was everything I overcame to be there. I shared my last lap with Chelsea Magness, an accomplished ultra-racer from Oregon who I had had the pleasure of pre-riding the course with. We chatted on the climbs, and I watched her move in ways that I could no longer – I couldn't stand on my right pedal without wincing and was descending like a plank.
I crested the top of the last climb in tears, feeling pity for myself and feeling embarrassed I had flown all the way to Italy to realize that my body won't withstand 24-hr racing.
I descended stiffly through the final bermed corners and then suddenly found myself cornering into the biggest party I've ever seen at a bike race.
Neon flashing strobe lights lit up the forest as loud techno music thumped through the night. A crowd of dancing spectators erupted into cheers as I entered the lit-up amphitheater. I smiled, realizing that everyone who came through was greeted with such an ecstatic cheer. Now I knew what the Bogata party was, and why the 24-hr race of Finale Ligure is one to remember. I returned to the dark woods for the final 1/4 mile into my pit with a deep sense of gratitude for getting to write the conclusion of this chapter of my life in Finale Ligure, Italia. 
As I spun up around the stage and towards my pit crew, I was again torn.
On one hand I couldn't afford to stop for any amount of time. Chelsea was close and if I was going to continue racing, I had to keep going. On the other hand, I couldn't move my back or stand on my right leg. As I sought Kelly's opinion about what to do, I was pulled over out of the way of another racer. Pain shot through my glute into my back, and I collapsed into Kelly and Rachels arms. I knew my race was slipping out of my hands. After Kelly spent an hour of working to calm my nervous system and back, I still couldn't stand or walk unassisted. I was carried to the car and went back to the apartment 15 hours into the 24-hr race to sleep and begin recovering. 
I quit racing but I never gave up.
I still don't know what exactly is causing my physical limitations, and I may never know. I have done my best with what I've been given since my car accident, which is a resilient body that is capable of pedaling fast and pretty long, in the places that I love. That it won't tolerate the demands of the most challenging style of bike racing out there is okay.
The day after the race I tried to apologize to my fiancé, Will, for us traveling halfway around the world for me to learn that I can't race ultras anymore.
He responded, "I don't care if you win world championships. I only care that your body is healthy and can ski and bike with me when we're 70."
I turned 35 a month after 24-hr worlds. On my birthday an orthopedist reminded me that the sort of accident I endured can kill people. Two days prior, the MRI technician had recognized me from the operating room where they stabilized my pelvis with an external fixator and asked me if I had been able to get back on my bike yet. I responded that I have, it has gone really well and now I'm committed to riding bikes for at least another 35 years.
WHAT MAKES A PIVOT A PIVOT?
Latest Articles