Pivot Factory Racing + PFR Next Gen
Pivot Factory Racing is celebrating its 10th birthday in 2022.
In 10 years since inception, Bernard Kerr and team have secured many wins, gone viral, and have seen a plethora of MTB standards come and go. After a decade in the books, we are excited to see what 2022, and the next 10 years have in store.
Bernard Kerr
The man behind the curtain, and in front of the camera.
Bernard Kerr is the genesis of PFR, joining Pivot 12 years ago, and starting Pivot Factory Racing in 2012 in partnership with Pivot CEO Chris Cocalis. Bernard had a solid season in 2021, becoming the first 3x Red Bull Hardline winner, and looks to build upon that success in 2022.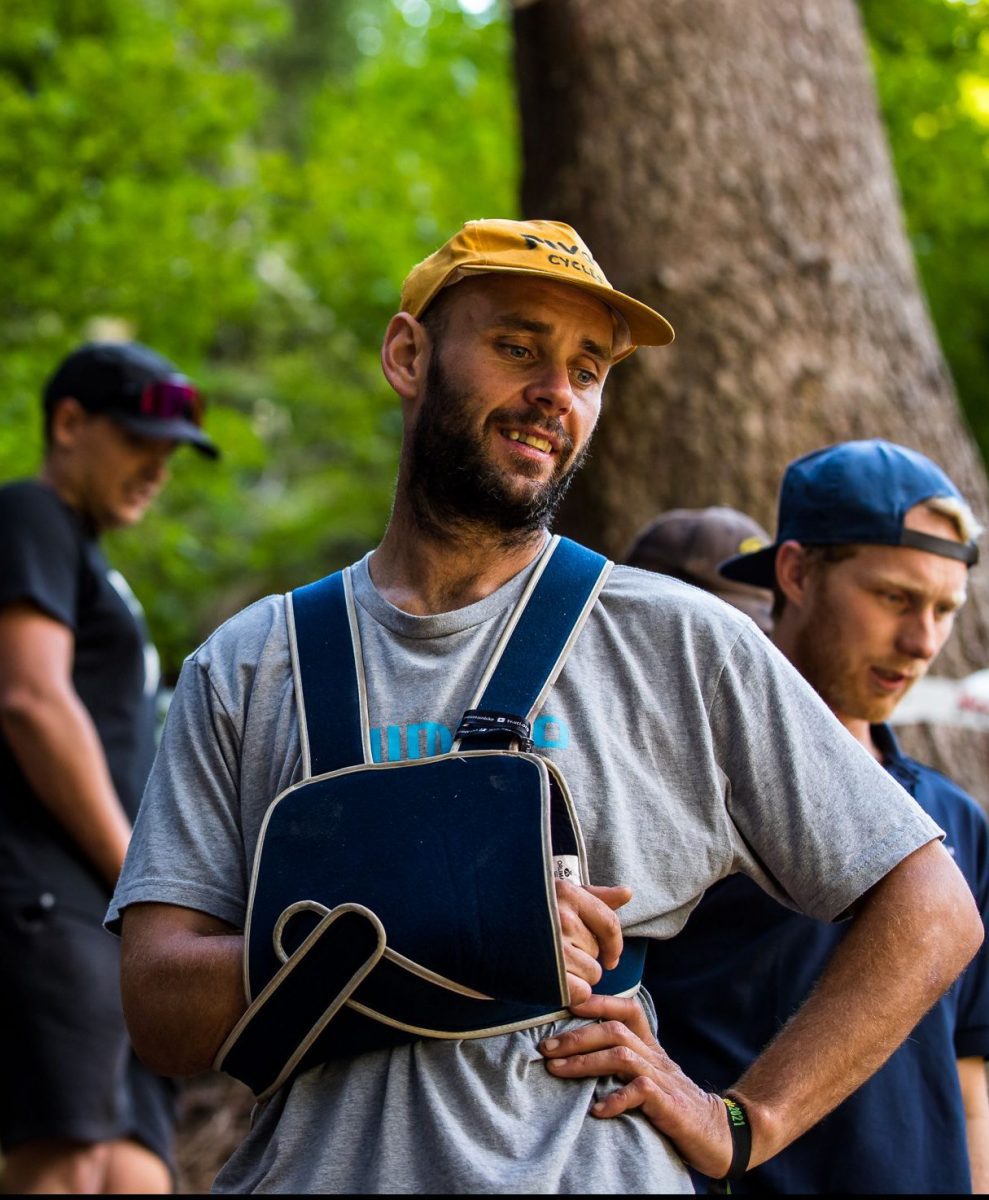 Ed Masters
Ed Masters, creative genius behind Edbull Media House, returns to the 2022 Pivot Factory Racing team and Enduro World Series circuit. Ed had a momentous year, consistently finishing in the top 20. Expect more wildly original content and ferociously fast finishes from Ed in 2022.
Matt Walker
Matt Walker is returning to the Pivot Factory Race team and Enduro World Series circuit after a brief hiatus for acting. Co-starring in "Case Closed," Firebird marketing campaign, and bringing home a couple of top 5 EWS finishes in 2021. Matt will be returning to racing as an EWS podium contender in 2022. 
Morgane Charre
Two-time Enduro World Series Finale Ligure winner, Morgane Charre, is back for her 3rd year on the Pivot Factory Race team. No stranger to the podium, Morgane looks to return as a top contender in Enduro World Series for 2022 and even possibly secure a 3rd year of the top spot at EWS Finale Ligure. 
Jenna Hastings
Joining fellow kiwis Ed Masters and Matt Walker, 17-year-old Jenna Hastings is the youngest and newest member of Pivot Factory Racing. Jenna made waves last year with a win in the Crankworx Rotorua DH event and winning Crankworx Summer Series overall. She looks to build her resume on the World Cup stage in 2022. 
PFR Next Gen
PFR Next Gen. was created with the mission of supporting the development of young riders in a meaningful way.
The program is in its sophomore year and plans to build on success of last season, with more riders and more opportunities.
Dane Jewett
Returning for his second year with PFR Next Gen. Dane Jewett is a 15-year-old trail crusher hailing from Squamish BC. Racing limited seasons, the past two years, Dane looks to take the Expert: 15-16 category by storm on his mulleted Phoenix in 2022.  
Ryan Griffith
The other half of the original PFR Next Gen. Squad, Ryan Griffith, is a 16-year-old downhill racer, from Squamish BC, with 10 years of MTB experience under his belt. Ryan took runner-up spot overall at the 2021 BC Cup Series and looks to put together another solid year of racing in 2022.
Teagan Heap
The newest and youngest member of PFR Next Gen.
Teagan Heap joins Dane Jewett and Ryan Griffith. Hailing from Boulder City, Nevada, riding on a Pivot Phoenix, Teagan looks to make a three-peat of her National Championship Downhill title in 2022. 
WHAT MAKES A PIVOT A PIVOT?
Latest Articles