Carbon is both lightweight and able to be highly engineered, making it an excellent choice for bikes.
By controlling the layering and orientation of the fibers, our engineers can achieve pre-determined levels of strength, torsional stiffness, and weight.
Our process
Our proprietary process for turning carbon fiber into the world's finest bicycles is called Hollow Core Carbon Molding, and it begins with the inside of each bike. Utilizing Pivot's internal molding technology and the best carbon fiber available, we create best-in-class frames that are stiff yet compliant.
Built from inside out
Though you will find nothing in the core of our bikes, care and precision are at the core of our process. Pivot frames are built by hand, one at a time.
Hollow Core
The hollow space of the bicycle frame is called "the core." While all carbon bikes are hollow, the molding process used to achieve the core is different. Pivot carbon is laid up against a core, allowing each intricately cut piece of carbon fiber to be held in place with precision.
This process prevents wrinkles, voids and resin pooling resulting in lighter, stronger frames. Even minor imperfections on the inside of the bike can affect the frame's integrity. Our process is mastered and refined to produce the strongest, lightest frames possible, from the inside out.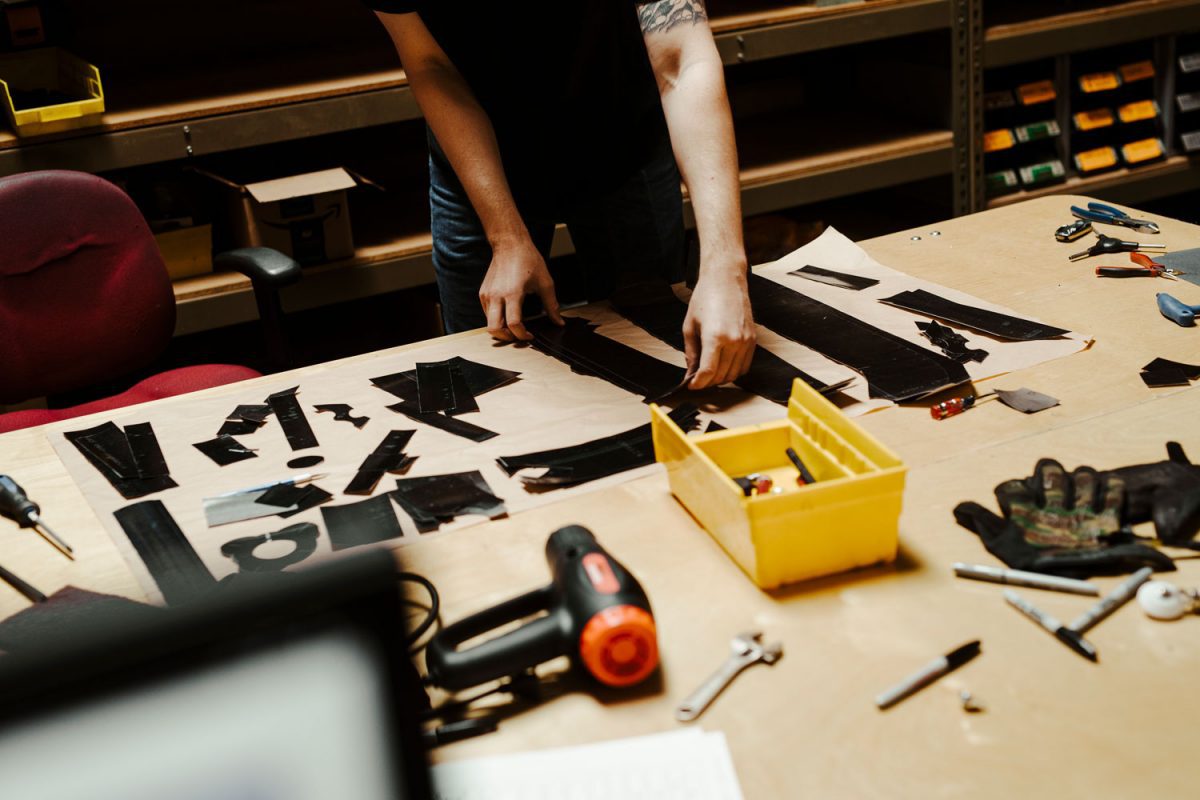 Ride Tuning
Ride Tuning customizes our bicycles according to frame size. This process lies behind our claim that Pivot builds human-specific bikes one at a time. In addition to determining best-fit geometry for each size of a particular model, we tailor the carbon lay-up for each size, ensuring optimal ride characteristics for all rider profiles. Torsional stiffness and vertical compliance should "feel," the same whether you are a 5'2" rider on an X-Small, or a 6'5" rider on an X-Large.
By determining the orientation and location of carbon fibers independently for each size, we "tune" for ride quality, scaling the stiffness as well as geometry across the size range, and achieving consistent performance metrics. In other words, every size bicycle is the "Goldilocks": not too stiff, not too noodly.
Quality Control
Quality control measures are integral to the Hollow Core Carbon Molding process. Our engineers design and build the tools and tests used to ensure our unique, stringent manufacturing tolerances are met.
Quality control tests are conducted twice for every frame: once prior to leaving the factory, and again upon arrival at our warehouses. Pivot engineers design not only our bicycle products, but also the systems and tools used to make sure only perfect frames are shipped to our dealers and customers.