Who doesn't like a shuttle?
Think about an epic ride that would be a toilsome all-day slog just to reach the halfway point. Those epic adventures are great, but in some cases, you can hire a shuttle company to give you a lift to the top, saving your legs for the rest of the ride.
The Shuttle family is the manifestation of that guilty pleasure,
that makes you feel like you are getting away with something. Our Shuttles are the angel on your shoulder telling you it is ok to limit the suffering for an added helping of fun.
Creating New Bike Categories
When we develop bikes there are many factors that go into the design of each bike. Sizing, geometry, suspension travel, suspension tuning and components, just to name a few. Our Shuttle family adds additional considerations to incorporate the parts of e-bikes. These new dimensions create many design challenges but also exciting opportunities. We would like to share with you some information about e-bikes in general as well as details about the different systems we use.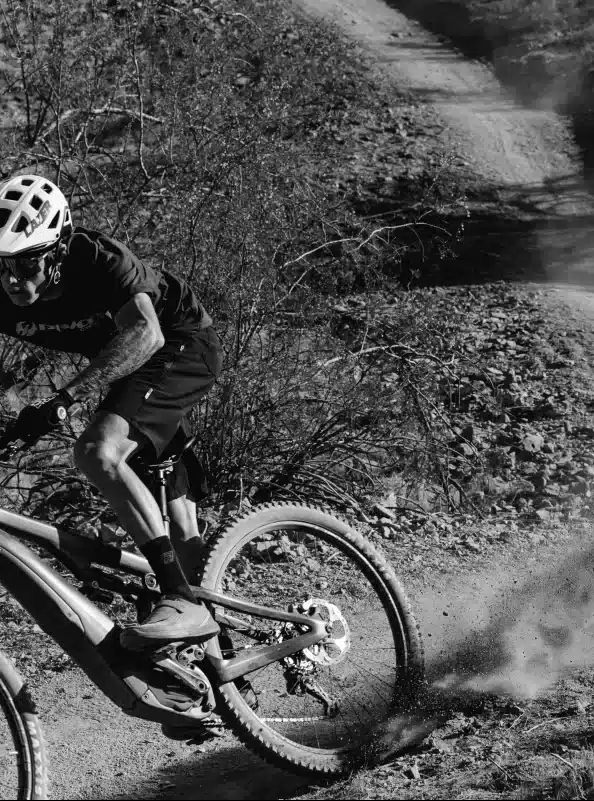 What are the Different Classes of E-bikes?
There are 3 classes of e-bike drive units used today. We currently use Class 1 & Class 3 drive units on our bikes. 
Class 1: The top speed of the drive unit is 20mph and the motor will only work while the pedals are in motion. You only receive assist from the motor when you are pedaling. 
Class 2: Also has a top speed of 20mph but has a throttle-controlled drive unit, meaning it can be self-propelled. 
Class 3: These drive units are pedal-assist like Class 1 but have a top speed of 28mph. 
The Drive Systems
The relentless quality requirements demanded by each of our bike categories is expressed in our expanding e-bike lineup. More specifically, we have been exacting when choosing the units to power these bikes. This is because we found the further, we dove into the design and ride experience of each unique Shuttle, the more we realized we could not be constrained by a "one-size-fits-all," drive unit. The motor itself is as much a design consideration as is geometry – as with every other aspect of choosing a Pivot, we want our riders to have the best matched drive system for their riding demands.  
FAZUA Ride 50
Class 3 (Pedal-assist to 28mph)
58Nm of torque
Max Power 350 watts
252 Wh Battery
Battery and Motor can be removed for a light-weight non-assisted ride.
System Weight 10.15 lbs
We feature this drive unit on our E-Vault. Take your adventures further on the road or gravel with the intuitive assist of this system. Enjoy a tailwind at the push of a button or what feels like fresh legs for the climb. Remove the battery and motor and ride the bike unassisted without the weight penalty of the system. 
FAZUA Ride 60, Class 1
Class 1 (Pedal-assist to 20mph)
60Nm of torque
Max Power 450 watts
430 Wh Battery
System Weight 9.3 lbs
 We feature this drive unit in our new Shuttle SL, this drive unit hits the sweet spot of power to weight ratio while losing none of its defining playfulness. Integrating this motor and battery into our frame allowed us to create a slim frame that holds to the aesthetics of the other bikes in our line-up, as well as keeping the weight incredibly low. When on the trail with the Shuttle SL it is easy to forget you are riding an e-bike. This light package and smooth power keep the trail feel that you know and love from Pivot.
Shimano EP8, Class 1
Class 1 (Pedal-assist to 20mph)
85 Nm of torque
Max Power 500 watts
726 Wh Battery
System Weight 14.32 lbs
We feature this drive unit on our current Shuttle builds, the EP8 brings a new level of riding to the Shuttle being lighter, quieter, and more powerful than its predecessor. The Shuttle gives you full power assisted riding experience. Open your trail map and ride to the edges and back knowing you have the range and power to ride anything that comes your way. 
The Perfect E-bike Platform
DW-link is the perfect suspension platform for all full-suspension bikes, especially e-bikes.
The ability to finely tune anti-squat characteristics provides a huge advantage for setting up a bike with the added power output of an e-bike. Anti-squat allows us to tune the bike's suspension to counteract the mass transfer that comes with acceleration. When you put the power to the pedals on a bike, or e-bike, your weight shifts back. This shift can be more dramatic on an e-bike due to the increased acceleration potential. If the bike is not designed to counteract this, the suspension will be compressed and "squat," more under the acceleration, also leading to a bobbing effect when pedaling. Pivot can finely tune the anti-squat of our bikes to keep your bike planted with great traction and no loss of power when accelerating. Another bonus is we can run less compression damping in our shocks, so our bikes have better small bump sensitivity and impressive performance on any terrain.  
Unanswered Questions About E-Bikes
How much does it cost to charge your e-bike?
A) Step 1. Take the Wh of your bike's battery and divide it by 1,000 to convert it to kWh. 
 
E-Vault 252 Wh/1,000 = 0.252 kWh 
Shuttle 726 Wh/1,000 = 0.726 kWh 
 
Step 2. Find your local utility rate per kWh.  
 
Tempe, AZ has a current rate of 10.85¢ per kWh. 
 
Step 3. Multiply your battery's kWh by your local utility rate to get the cost to charge the battery completely. 
 
E-Vault 0.252 x 10.85¢ = 2.73¢ So you could charge it about 36 times for $1.00! 
Shuttle 0.726 x 10.85¢ = 7.87¢ So you could charge it about 13 times for $1.00!
WHAT MAKES A PIVOT A PIVOT?
Latest Articles