Alyssa Gonzalez is an athlete, advocate and designer who is passionate about diversity, equity and inclusion in the outdoors. She lives on the ancestral lands of the Arapahoe, Cheyenne and Ute people colonized as Boulder, CO and works for Outside Inc. as a Product Designer. She grew up running track and field and was a Division 1 400 meter hurdler for Iowa State University. In 2016, she moved to Colorado to pursue her Master's Degree and after seeing and adventuring in mountains for the first time, fell in love with the outdoors. Despite being new to biking, she is extremely active in the space. She started mountain biking and gravel biking in the summer of 2021and is extremely involved in her local cycling community, focusing on getting more women and women of color into the sport.
Alyssa is a firm believer that the outdoors is for everyone — no matter their age, race, ability, body type, gender, sexual orientation and economic status. She works with brands, organizations, groups and people to help break down and eliminate barriers for women of color and underrepresented athletes in cycling and snow sports. Through her work she aims to provide people in the outdoors with new perspectives, experiences and opportunities through education, community, connection and sharing her story as a mixed race athlete. She loves to introduce the joy of cycling and skiing to people and help redefine who people think an "outdoors athlete" is.
Some of Alyssa's favorite things apart from biking are: her two cats, speciality coffee, houseplants, live music, the desert, getting new tattoos and traveling.
Alyssa Gonzalez
Hometown: New Milford, CT
Off Bike Occupation:

Product Designer (UX/UI)
Favorite Trail: Hall Ranch in Lyons, CO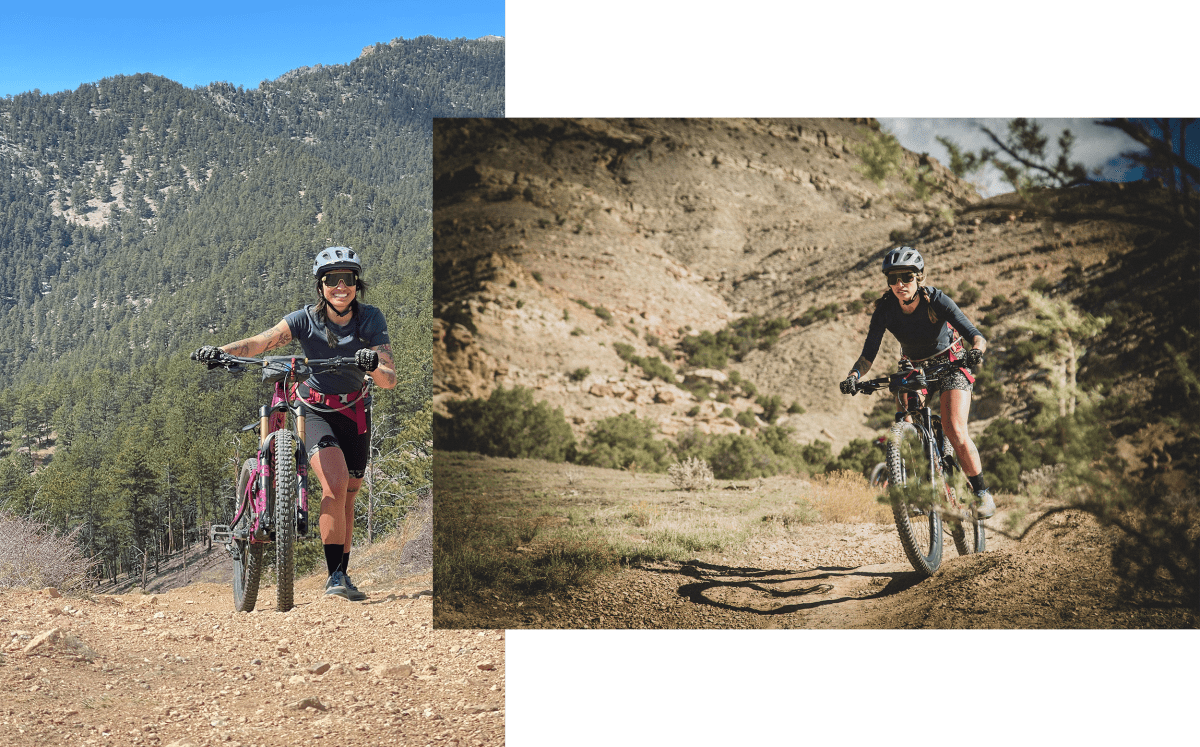 Favorite Bike:
Shadowcat – It's fast, nimble, and the Danger Fruit color is amazing. The bike is great at climbing and send on the downhill, it can handle it all!